HARITALA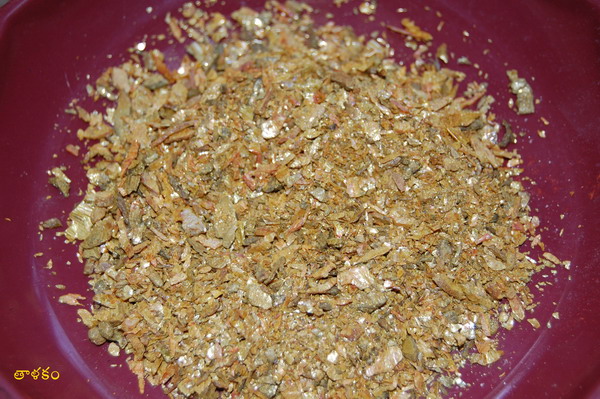 HARITALA
Sanskrit : Haritala.
Telugu : Talakamu.
Hindi : Hartal
Latin : Yellow arseniitri Sulphidum.
1. Identification: -- It is indigenous to china. It occurs in two forms viz. in smooth shinng gold colour scales called Pathra Haritala and in fine yellow opaque masses called panda Haritala. The former is preferred for oral administration.
2. Parts used: ---- Sodhita Thalakam.
3. Preparation: --- Jwarankush Rasa, Talaka Bhasma, Kalagni Rudra Rasa.