KANTHA LOHA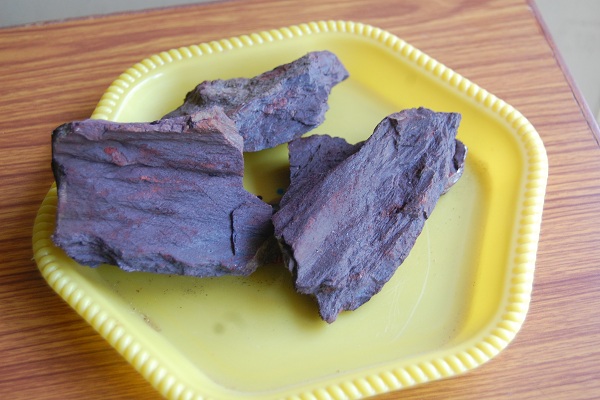 KANTHA LOHA
Sanskrit : kantha Loha
Telugu : Kantha Lohamu. కాంత లొహాము
Hindi : Chumbak.
Latin : Ferrioxdum magneticuum.
1 Identification: -- This is a stone mixed with iron and it is blackish red in colour. It is a mineral product. It is of five varities. 1 Chumbaka, 2 Karshaka, 3 Dravaka, 4 Bhramaka, 5 Roam kanta. The Bhramaka Chumbaka are the best.
2 Parts used: ---- Purified Dravya.
3 Preparation: --- Kantha Bhasma, Maha vangeshwara Rasa, Vasantha kusumakara.